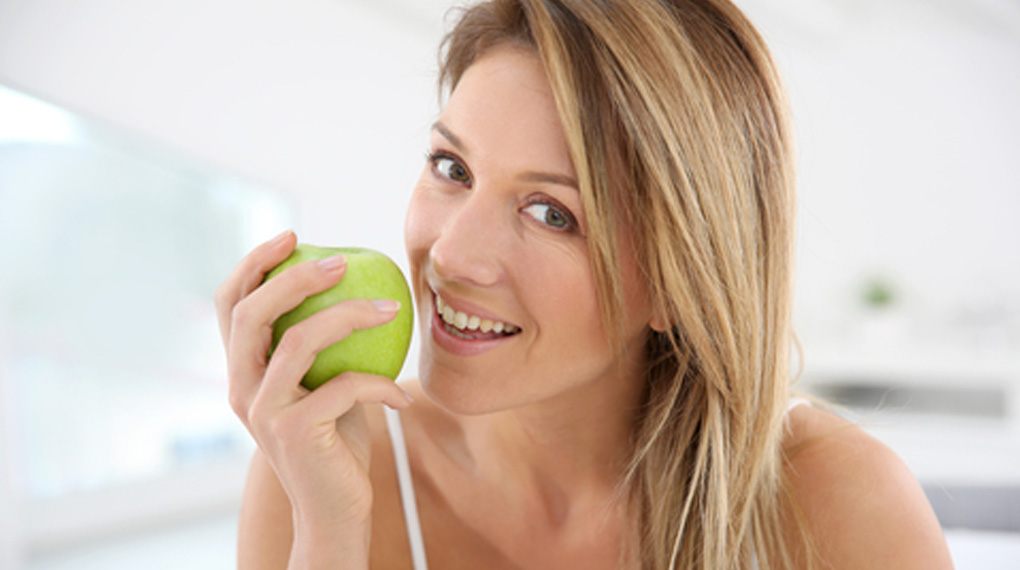 You may probably be aware that some foods are inherently healthy. But being healthy while also having fat-fighting qualities, well that's what you would call a "super food". That is the type of food that you should be fueling your body.
When you get to a certain age — the age when most people start packing the pounds — every advantage that you can have to increase your metabolism and fight fat certainly helps.
We did some research and found some everyday food items which are not only lovable but also fat-busting. Consider having them as substitutes for less healthy choices. That's part of eating smart. Furthermore, you won't feel deprived at all when you incorporate these in your diet.
The key to a sustainable diet to curb your waistline is to at least enjoy the food items in your meal plan. In fact, the food in this list are really enjoyable and delicious. Hence, if you can eat and enjoy food while losing weight, then you'll definitely be a "happy loser". 🙂
Eat, munch, or drink any of these 14 common foods that fight fat. Of course, keep things in moderation. Combining these food items with portion control is key to unleashing their fight-fighting potential.
14. Sesame Seeds

Animal studies showed that plant chemicals, called lignans, in sesame seeds enhance fat burning by increasing liver enzymes that break down fat. "Many studies found that protein and essential fatty acids increase the metabolic rate, and sesame seeds are loaded with both," explains Christine Gerbstadt, MD, RD, a spokeswoman for the Academy of Nutrition and Dietetics. They're also a rich source of minerals and fiber. (Source: FitnessMagazine.com)

13. Greek Yogurt

This creamy snack is brimming with muscle-building protein—about 20 grams in a 7-ounce cup. It has the one-two punch of vitamin D and calcium, which turn off cortisol, a stress hormone that causes the body to hang on to belly fat. Don't believe us? Take it from the researchers at the University of Tennessee who found that people who ate 18 ounces of Greek yogurt a day lost 22 percent more weight and 81 percent more belly fat than those who didn't. (Source: EatThis.com)

12. Rolled Oats

They help you stave off hunger, but whole grains also take more energy to digest, so your body burns more calories when you eat them, says Molly Morgan, R.D., author of The Skinny Rules: The 101 Secrets Every Skinny Girl Knows. (Source: Shape.com)

11. Avocados

Good news for lovers of this fruit (yes, it's a fruit!): A 2013 study linked regular avocado-eaters to lower waist circumference and body mass index (BMI). What's more, the monounsaturated fats are heart-healthy and filling, reducing the urge to graze on processed foods later on. (Source: GoodHousekeeping.com)

10. Pepper

According to a study in the American Journal of Clinical Nutrition, daily consumption of one of the compounds found in pepper (capsaicin) speeds up abdominal fat loss by boosting the body's ability to convert food into energy. It also acts as a natural appetite suppressant: men who ate spicy appetizers consumed 200 fewer calories at later meals than those that did not, a study by Canadian researchers found. All you have to do to reap the benefits is use a pinch of cayenne pepper to season grilled fish, meats, and eggs. (Source: EatThis.com)

9. Apples

To keep the pounds at bay, eat an apple–or two–a day. Apples are high in pectin, which binds with water and limits the amount of fat your cells can absorb. Apples are also high in fiber, which makes you feel full; numerous studies have found that eating an apple a half hour to an hour before a meal has the result of cutting the calories of the meal. Recent research suggests eating apples has other benefits, too; the antioxidants in apples appear to prevent metabolic syndrome, the combination of high cholesterol, high blood pressure, and prediabetes that tends to accompany thickening around the waist. (Source: Forbes.com)

8. Milk

A 2010 study by researchers at the University of Alabama at Birmingham found that, among a group of more than 100 premenopausal women, fat was significantly reduced in those who consumed the most calcium-rich foods. In fact, for every 100 milligrams of calcium they consumed per day (that's 1/2 cup of soft-serve frozen yogurt), they lost an inch of intra-abdominal fat—that's the really bad stuff tucked in and around your internal organs that has been linked to higher rates of heart disease and cancer. (Source: Prevention.com)

7. Grapefruit

A study from the Scripps Clinic (San Diego, CA) reported that subjects eating half of a grapefruit or drinking 8oz of grapefruit juice three times a day while maintaining their normal diet lost an average of 4lbs over 12 week – and some lost more than 10lbs without even dieting. Results were likely due to grapefruit's ability to reduce insulin levels, and to a chemical in grapefruit known as naringin, which prevents fat from being stored in the body. (Source: MuscleAndFitness.com)

6. Green Tea

Several studies suggest green tea may promote weight loss by stimulating the body to burn fat. Green tea contains catechins, a type of phytochemical that may briefly affect the metabolism. To get the most benefit, you may need to drink green tea several times a day. Try taking your tea hot, because it takes longer to drink, providing a soothing, mindful experience. (Source: WebMD.com)

5. Tomato Juice

In a study published in the British Journal of Nutrition, researchers found that drinking 110z of tomato juice for 20 days, lowered systemic inflammation in overweight women. Tomato juice has also been shown to increase adiponectin, a protein that helps to break down body fat. (Source: Elle.com)

4. Dark Chocolate

A particularly sweet study found that daily consumption of roughly one and a half ounces of dark chocolate — about the amount in a Hershey's bar — reduced the stress hormone cortisol. (Stress has been linked to a sluggish metabolism.) Researchers suspect that certain compounds in chocolate, like caffeine and theobromine, may be responsible. Another reason to indulge: A study in the Archives of Internal Medicine found that adults who ate moderate amounts of chocolate regularly were actually thinner than those who didn't, even though they consumed more calories and exercised the same amount. (Source: FitnessMagazine.com)

Do You See Yourself Losing …

Be inspired. Click on your choice below and see real people with real success stories:

3. Nuts

People who snack on nuts may have lower abdominal fat than those who munch on carb-based treats, according to a 2015 study in the Journal of the American Heart Association. Nuts are rich in monounsaturated fats, a heart-healthy (and more satisfying) pick than their grain-based counterparts. (Source: GoodHousekeeping.com)

2. Eggs

High-protein breakfasts, especially ones that include eggs, have been linked to weight loss, reducing belly fat in the process. Add eggs to salads, stir-frys and sautés, or pair them with 100% whole-grain toast and veggies for a hearty breakfast. (Source: GoodHousekeeping.com)

1. Fatty Fish

Salmon, herring, sardines, mackerel and other oily fish contain omega-3 fatty acids, which have been shown to reduce inflammation and decrease heart disease risk. In addition, omega-3 fatty acids may help you lose body fat. In a six-week controlled study in 44 adults, those who took fish oil supplements lost an average of 1.1 pounds (0.5 kilograms) of fat and experienced a drop in cortisol, a stress hormone that's associated with fat storage. To boost fat loss and protect heart health, include a minimum of 3.5 ounces (100 grams) of fatty fish in your diet at least twice a week. (Source: AuthorityNutrition.com)
Curb and manage that waistline by eating smart. Just make sure you do not binge on the above foods to your hearts delight. Always keep portion control in mind.
Enjoy them and let them unleash their fat-fighting potential to help you lose weight and, most importantly, keep you healthy.
Save
Save
Save
Save
Save
Save
Save
Save
Save
Save
Save
Save
Save
Save
Save
Save
Save
Save
Save

Do You See Yourself Losing …
Be inspired. Click on your choice below and see real people with real success stories: